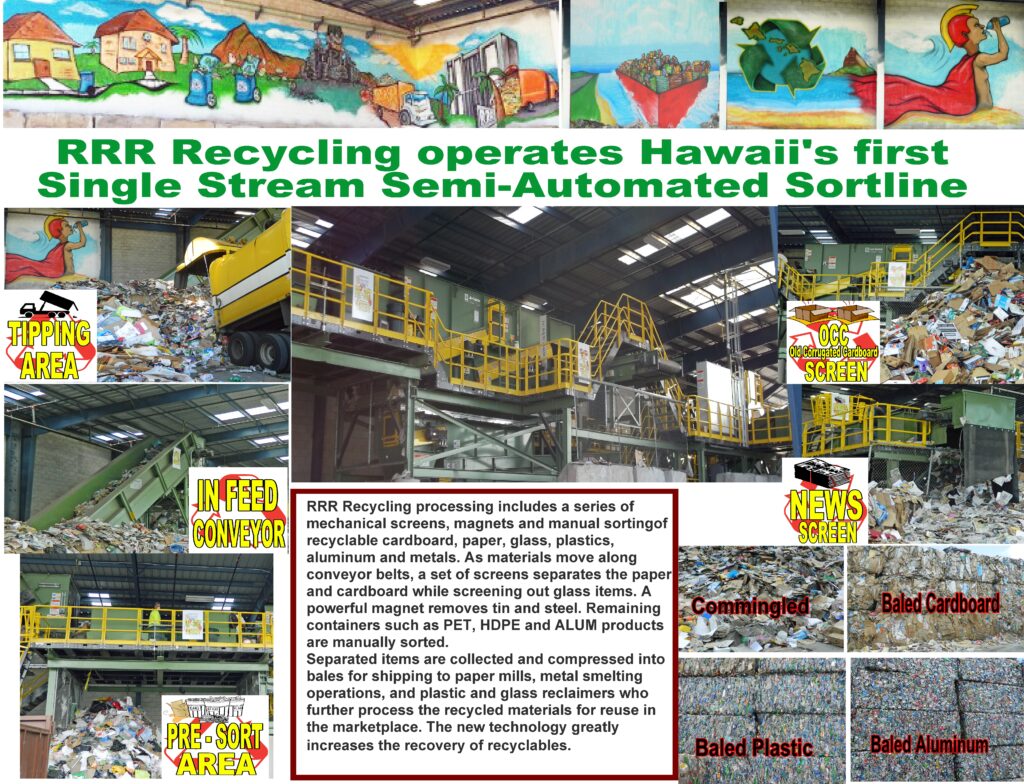 Locally owned and family operated RRR Recycling Services is committed to providing the people of Hawaii an efficient means of recycling HI-5 beverage containers. Our services include processing commodity from the C&C of Honolulu's curbside recycling blue bins, private refuse haulers, commercial and government agencies.
Windward Mall will be temporarily moved across Ala Loa Street (next to Blood Bank Mobile) effective 5/12/23 for approximately 1 month while the mall repaves the parking lot. Hours will remain the same.
RRR Recycling operates 7 State Certified Redemption Centers. Please click on the locations tab for a center near you.
Call us today for more information on recycling solutions : 808-682-5600 or email: [email protected]